Now that Deep Cove Stage has upgraded to all LED lighting for our house set, we will have an unlimited colour palette to use
ETC's Eos color controls named Live Design Lighting Control Product of the Year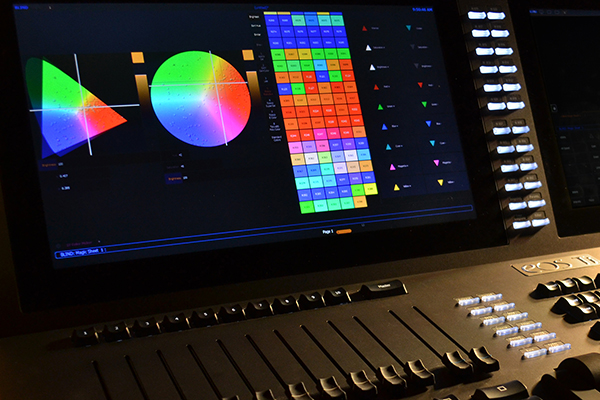 Software updates may not often seem newsworthy, but the v2.3 build of ETC's Eos® family control software continues to garner acclaim – and awards – within the lighting industry. Last fall, the software received the Gold Award at PLASA and a special commendation at LDI in 2015. This spring, a panel of high-level designers and programmers voted the software Live Design Product of the Year in the category of Lighting Control. The award was presented in New York City on Monday night during a ceremony that also honored Tony Award®-winner Natasha Katz with the ETC-sponsored Live Design Award for excellence in lighting design achievement.
LED luminaires grow more powerful and prevalent in the entertainment industry with each passing year, bestowing upon lighting designers the unprecedented blessing – and curse – of a near-infinite color palette. The Eos v2.3 toolset features a revolutionary set of virtual color workspaces that allow designers and programmers to quickly select and mix colors to make the most of their LED fixtures.  The software also helps designers manage unruly color fades without writing multiple cues, with fade path tools that allow fast and easy modification of transitions through live color spaces.  With Eos managing the math, designers can focus on the art.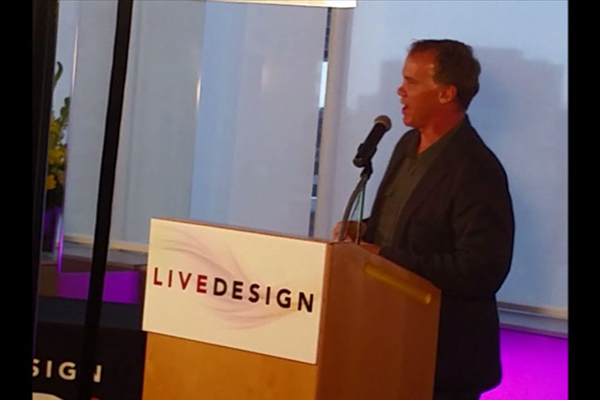 David Lincecum, ETC's vice president of marketing, explained in his award acceptance speech that v2.3's color tools are part of a greater effort within the company: "We're focused on color at ETC as a next frontier, not only just delivering it to the stage, but giving designers the tools to help move it through the production in ways that haven't been possible before."
As one judge reportedly put it, the color controls in v2.3 are "just the tip of the iceberg."
The Eos product line will continue to grow richer as time goes on. "We are always looking at tools that can speed up the design process," says Anne Valentino, Eos controls product manager. The upcoming v2.4 software release – due later this summer – will continue these efforts, with major upgrades that will streamline playbacks for a faster live-programming experience.